FlexiPole systems are installed in retail locations around the world ranging from fashion to food, leisure outlets to restaurants, including large and small scale retailers.
Choose your payment machine from any provider around the globe and we will supply a mounting solution designed for your chosen model.
FEATURES
Unique latching system
Tilt and swivel action
Robust, easy to maintain and clean material, with no interference for NFC or WiFi
Individually tailored "back plate" for your card payment machine
Choose your FlexiPole:
1. Choose Base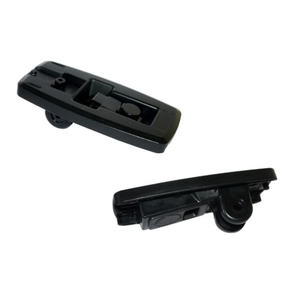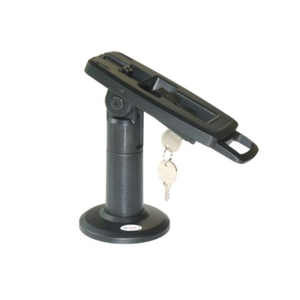 FirstBase
Suitable for the majority of retail locations, FirstBase can be used with any of our mounting solutions. The unique latching mechanism is fitted as standard.
The latch can be released easily at the back of the mount allowing the terminal to be passed directly to a customer, for example to a wheelchair user.
You can upgrade your FirstBase to SafeBase in a simple process.
SafeBase
SafeBase is our secure 'lock and key' base which ensures your card payment machine is completely safe from theft and malicious interference by latching the unit in place and then locking the latch in place with a key. This makes it almost impossible for anyone to gain access to the back of the terminal or to steal it.
SafeBase can be used with any of our mounting solutions and offers our most secure base for your payment terminal. Keys can be supplied which are unique to each stand, unique to each retail location or with universal keys for your installation.
2. Choose Mounting Solution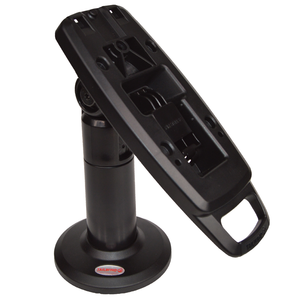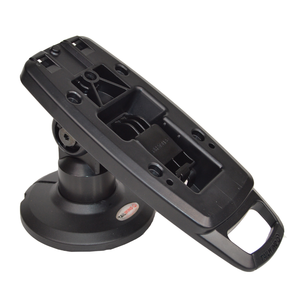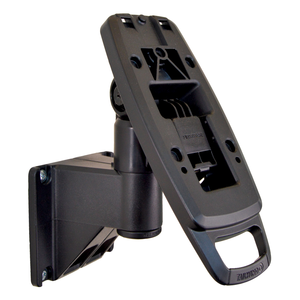 Complete
The FlexiPole Complete is a pole mount standing at 15cm high and allows both the sales person and the customer a comfortable position for entering payment and PIN information. While securely latched into position, the Complete allows your FirstBase or SafeBase to rotate and tilt as required.
Compact
The FlexiPole Compact is a low profile pole for counter tops which need to save space and minimise the height of their card payment machine mounting solution. The Compact is a pole mount standing at 7cm. It offers all the advantages like the other FlexiPole products with the exception of rotation. Tilt capabilities are fully present.
Contour
The FlexiPole Contour is a wall mount solution offering a bracket mount specifically designed to interface with FlexiPole products. The Contour offers an ideal solution for Points of Sale where a wall mount is the most convenient option for your card payment machine. The advantages of FlexiPole products are maintained including tilt, swivel (180°) and the secure latching mechanism.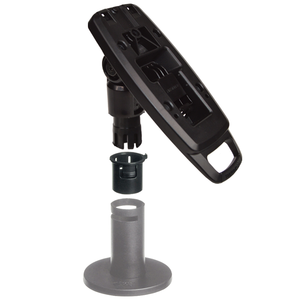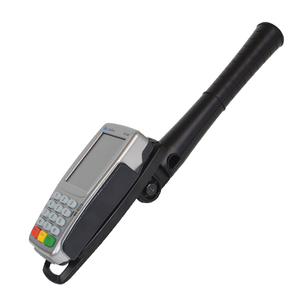 Connect
FlexiPole Connect offers a low cost upgrade option for pre-installed third party poles including SpacePole. Switching to Tailwind mounting solutions is easy and can be accomplished without changing your pole installation with Connect, which is designed to slot easily into poles from other suppliers.
FlexiPole Drive-Thru Handle is a unique payment mounting solution for card payment machines at Drive-Thru windows. This versatile POS stand is compatible for all devices. Designed to allow the payment machine to be easily passed to customers in their car, the Handle allows the customer to reach the payment device easily. For the staff member, it's simple to use the handle to extend their reach to present the payment terminal to the customer.
3. Choose Backplate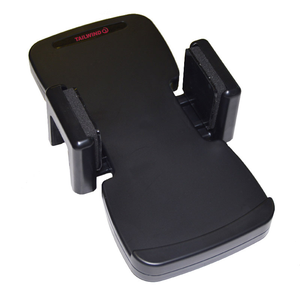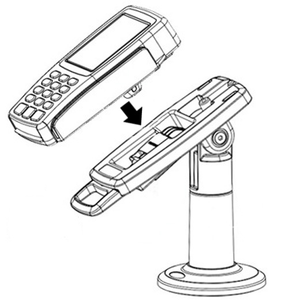 FlexiGrip
A universal mounting product, FlexiGrip can support any card payment technology and is ideal for retailers who may wish to change their payment technology frequently, maintain independence in their choice of payment machine or who are unsure on their choice of payment machine now or in the future. The FlexiGrip latches securely into our FirstBase or SafeBase product and offers the same benefits and features.
Backplate
Use an optional Backplate adapter to connect an EFT POS device to FirstBase or SafeBase. The Backplate adapter matches the mechanical design of your EFT POS device and provides simple and unobtrusive ways to execute the device on the dock.