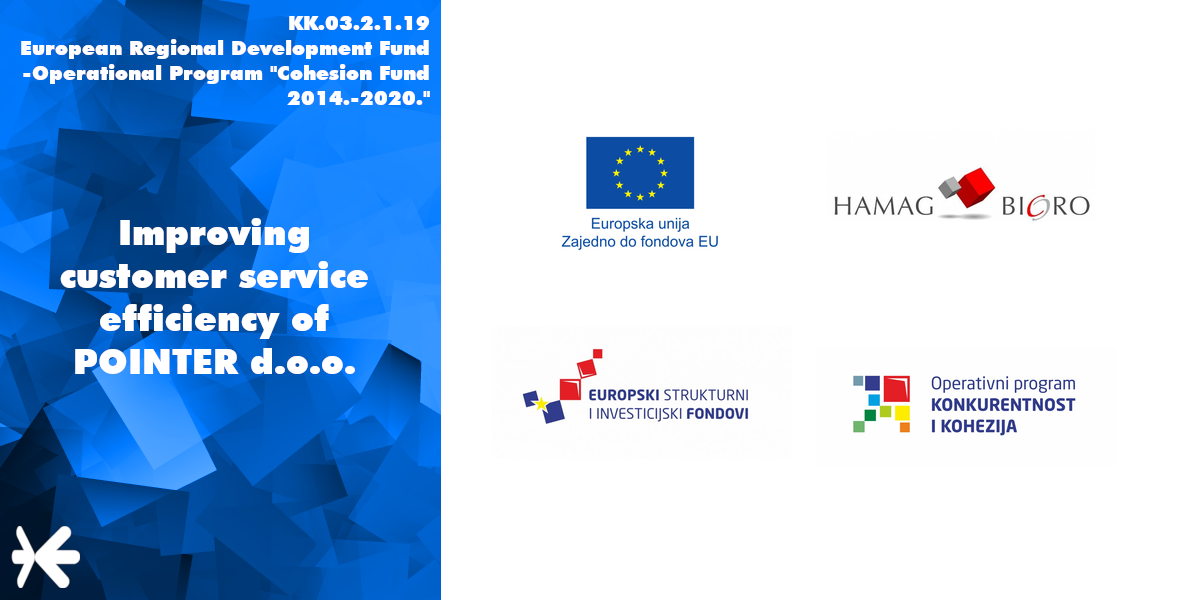 We recently completed all project activities within the KK.03.2.1.19.1290 project entitled "Improving customer service efficiency of POINTER d.o.o.".
The specific objective (purpose) of the project is to strengthen the market position, increase competitiveness and business efficiency of POINTER d.o.o. through the implementation of information and communication technology and the introduction of service management, asset and project management software.
The optimization of business processes resulted in improvement in the following processes:
Human Resources Management
Finance and Accounting
Asset Management
Sales
Strategic Planning
Risk Management
Customer Relations Management
Investing EU funds in the project ensured improvement of the efficiency of the national and regional customer support service, it enabled regional expansion of the company's activities and improved the integration of the company's business with existing customers and partners from the EU.