Have you already acquired a euro counterfeit detector?
The euro is a desirable currency for counterfeiters since it is widely recognized as a stable currency with low inflation rates. Counterfeiters like the EUR 20 banknote the most, followed by the EUR 50.  According to the ECB (2022), they represent two-thirds of all fake currency in 2021.
Counterfeit detectors can help you, your company, and your clients to stay safe from fake money. Check and validate your money in a matter of seconds, and you'll never have to worry about the legitimacy of the received banknotes again!
Contact for more information about the CT 433 SD euro counterfeit detector!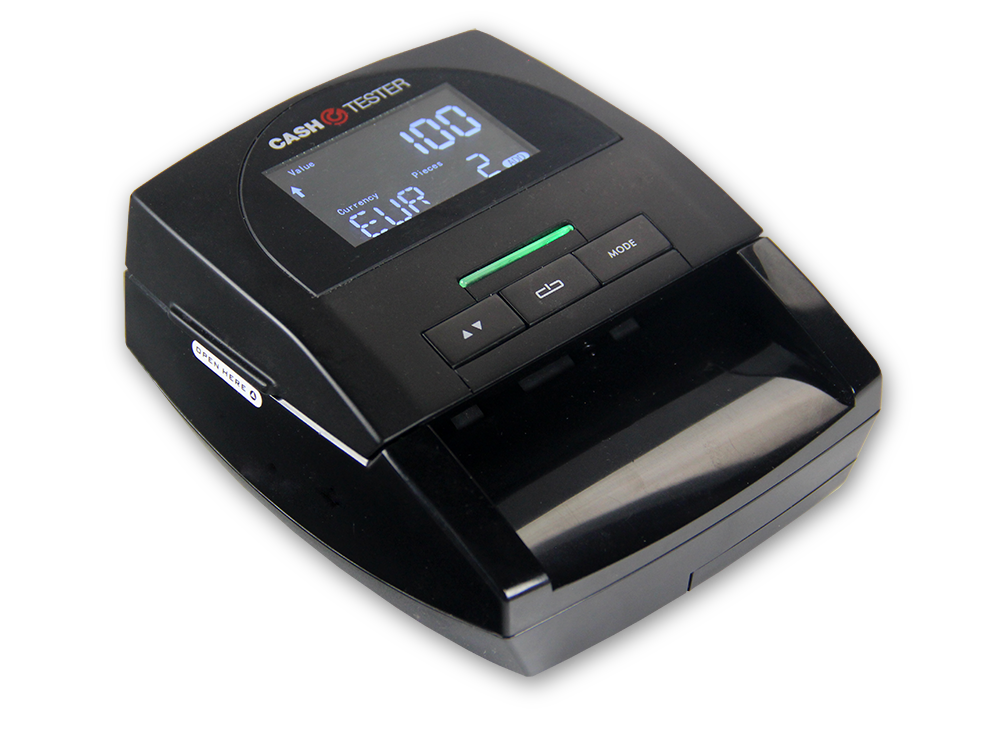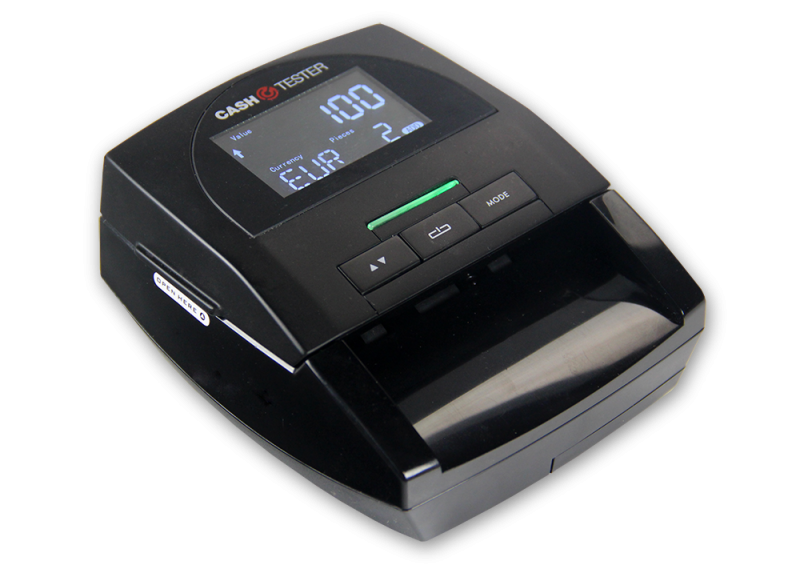 The CT 433 checks the Euro and two other currencies (standard GBP and CHF) by default
Succesfully tested (www.ecb.int)
Verifies the following authentication features: MT, MG, IR, 2D
Automatic currency detection
Easy-to-use
Multifunctional display shows: quantity and totals of (accepted) notes and individual value per note
Automatic standby after 30 seconds
Reporting
Detection speed: ≤ 0.3 seconds per note
Insert Euro notes lengthways in any direction
Banknote ejection from front or rear
Updates via SD-card or USB
AC/DC adapter included (220V-240V)
Optional accessories:
– Rechargeable battery
– Update software (SD Card)
Dimensions: 137 x 117 x 62 (HxWxD in mm)
Weight: 0,46 kg
Power: 110-230V / <10W
Signal: optical & accoustic
Certificate: CE/TÜV/GS
Warranty: 12 months